Do You Need Your Car Delivered Or Collected?
We understand that storing your car is often not a simple task and the logistics of getting your car and yourself into the right places can take a little work. Ecurie 137 is here to help with all of those details and as we do this for lots of our clients we know how to do it well. Do you need someone to deliver your car to where you are or do you need it to be collected from home or work? We're on hand to arrange a vehicle transport service that suits your every need and every eventuality.
You may be too busy to visit our classic car storage facility, or you might want us to meet you at your place of work to collect it. Feel free to discuss what your requirements are and our friendly team of car enthusiasts will help you find the solution that fits perfectly.
Book your space today

Hidden Car Storage On The Essex and Suffolk Border
Discretion and security are paramount when choosing a place to store your car. You want to make sure that the facility is in an area not easily accessible to potential thieves or vandals and that the area is not publicised or broadcast. The pinnacle of security should also be in place, but not just an automated version. That's where Ecurie 137 excels from the competition; our facility is personally patrolled 24/7 so we know exactly what's happening, and when!
Our high-security car storage facility is in a very discrete location on the Essex and Suffolk border. We're close to major towns and transport hubs, so we're ideally situated to ensure your vehicles are well looked after and easily transported when required.
Book your space today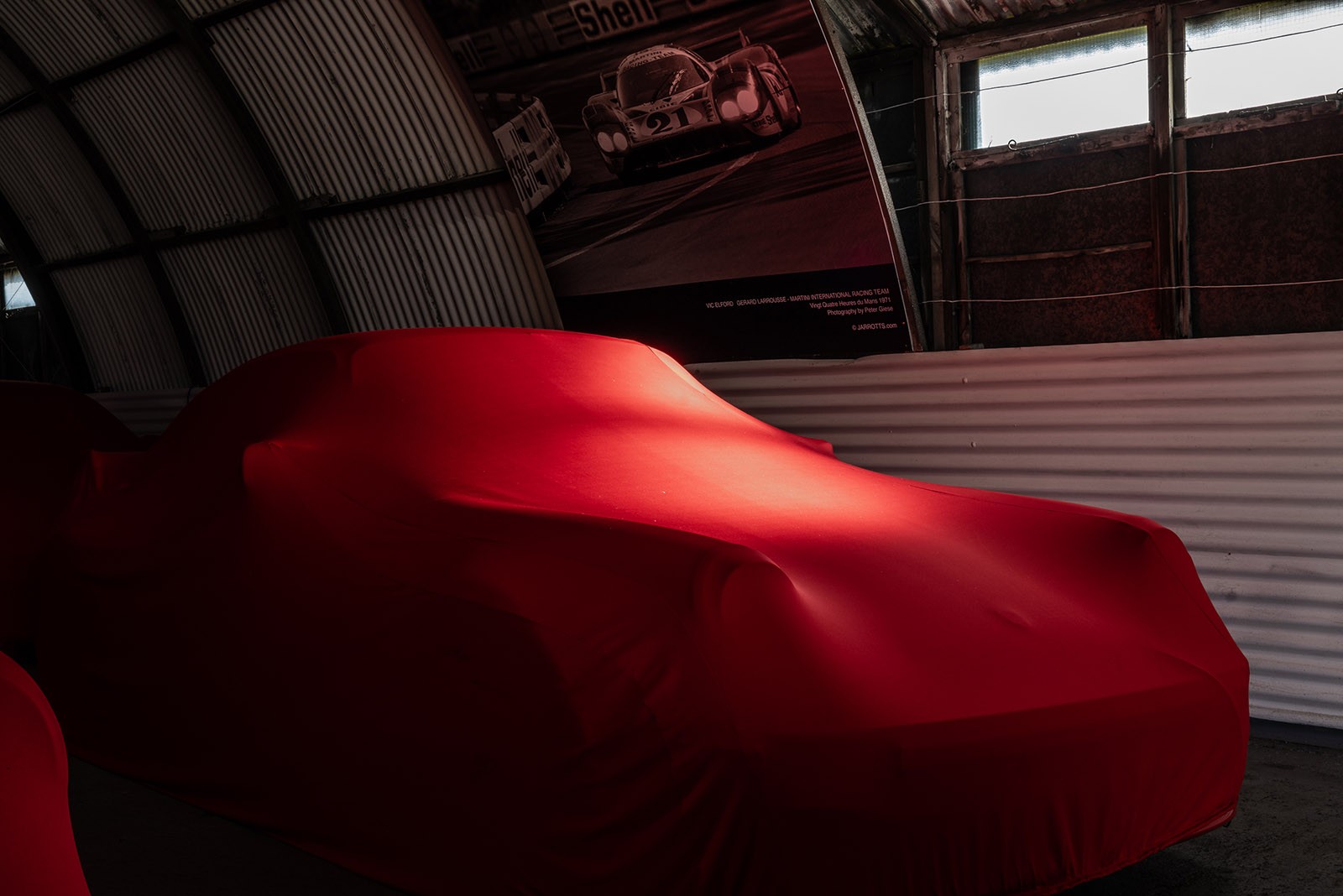 Bespoke Car Storage Packages
Not only do we offer our customers the opportunity of our excellent car delivery and collection we also have a number of additional services to truly make your booking bespoke. When you book your car in with Ecurie 137 we ensure that your time with us and your vehicle's time is exactly what you were looking for.
As a loyal customer, you have the chance to take advantage of our global car shipping service or our airport and station transfers. While your car is with us, we can offer our engine turnover service, we can arrange to sort your MOT and look after the documentation or we can give your vehicle a comprehensive valeting to make the interior and exterior sparkle. Also, as we've been in this industry since we were children we've built up a first-class network of knowledgeable car enthusiasts that can solve any problem, large or small. Why not see if our consultation and advice service can get to the root of the issue that's been playing on your mind?
Ecurie137's Competitive Indoor Car Storage Rates
The cost of indoor car storage will always be a factor when deciding on which service you want to choose for your vehicle. Although our facility and additional services are of extremely high quality we didn't feel as though we wanted to price ourselves and everyone out of the market. That's why we set our prices to be very competitive. In fact, you'd be hard pushed to find a comparable service any cheaper than the one Ecurie 137 offers.
We add value at every stage of your booking, but we've tried very hard to not add on to the price. The higher prices our competitors may charge does not reflect in their facility or services. Choosing the right car storage option can take time and understanding all the variables against the cost can be daunting. If you are feeling a little stuck, feel free to get in contact with us.