Are you looking for classic car storage? Before you hand over the car keys, you need to make sure that you're 100% happy with how your vehicle will be treated, and that all its needs are catered for. You also want to make sure that you as the owner will get exceptional customer service, too.
When you're choosing storage for your classic car, vintage car or supercar, here are the questions you need to ask.
What Security Features Does the Classic Car Storage Facility Have?
This is everyone's number one question: will my classic or vintage car be safe in your storage facility? Check what security measures the facility has in place. Is there 24/7 surveillance? What is the camera set-up? Who is contacted if there's a problem: what's the response plan? Are there motion sensors, lights, locks and alarms in place?
Obviously, they're not going to go into too much detail about their security systems (and it's a red flag if they do!), but you need reassurance that they have a robust and reliable security plan in place. However, you're looking for vehicle storage, not a bank vault. How accommodating is the facility when you want to take your car for a spin?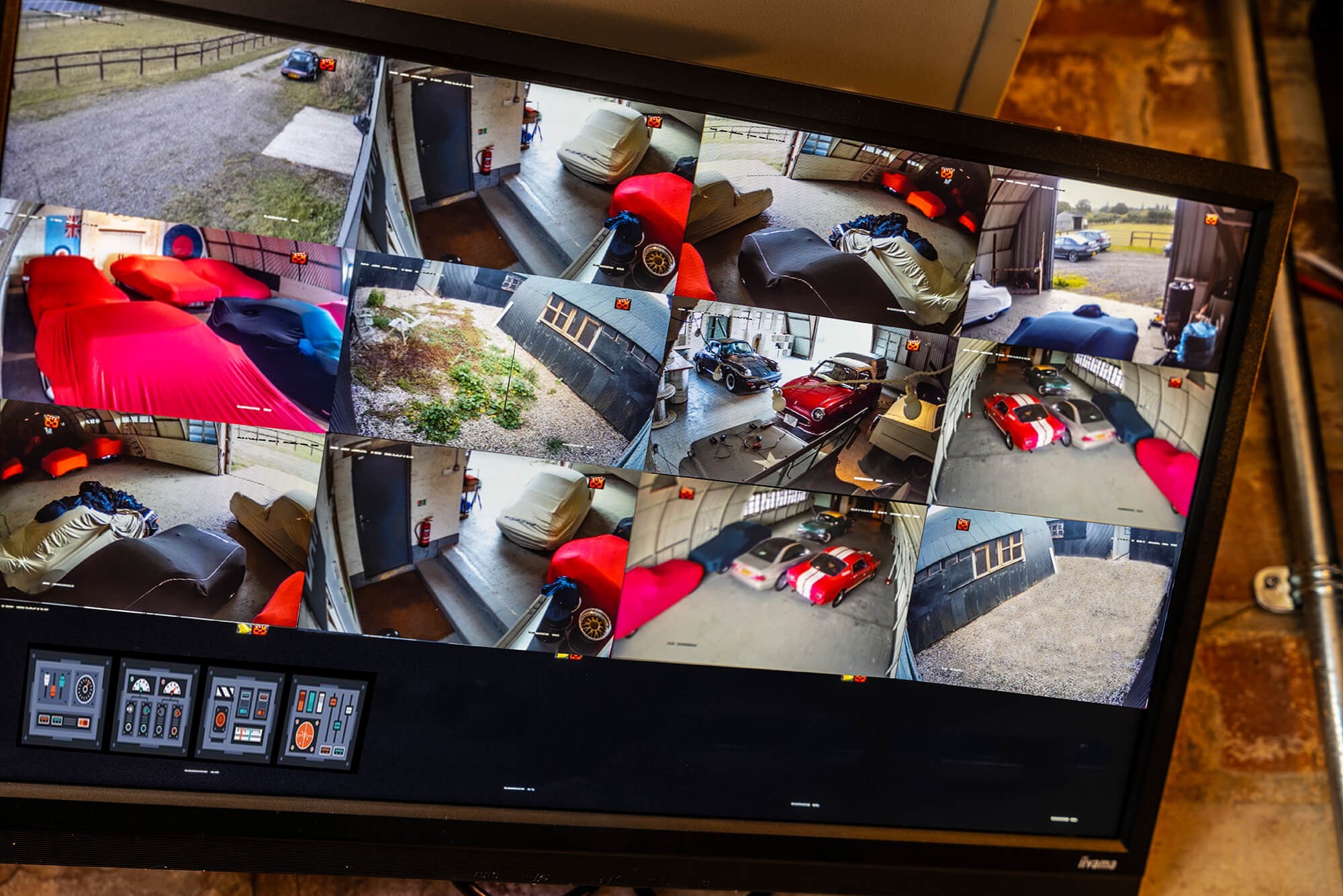 Will I Have Easy Access to My Car?
This was actually one of the reasons we set up Ecurie137 in the first place: easy access to your vehicle. Yes, we all want our cars to be stored securely; however, this doesn't mean that the owners have to jump through lots of hoops simply to see their own car.
We still have to have a process, yes, and owners do need to book ahead. This is so we can make sure your vehicle is ready, and we can't provide 24/7 access.
Before you book your car in, check what the procedure is for taking it out for an occasional drive, and how much notice the facility needs. Here, you're looking for a friendly and flexible response, alongside a willingness to be helpful.
What's the Location of the Vehicle Storage Facility?
This question is related to the first two. You need the facility to be easily accessible, but you don't exactly want it to be on a neon-lit strip, either. Ideally, you need to store your classic car in a discreet location that doesn't advertise "Expensive Cars In Here" to every passer-by. This is why more rural locations make good storage locations.
On the other hand, if you're delivering the car yourself, you don't want to end up reversing your pride-and-joy down half a mile of muddy, brambly track to avoid passing tractors. The perfect compromise is what estate agents describe as "semi-rural": feels remote, but is close to decent trunk roads.
If you want your vehicle to be driven, but it can't go on public roads, look out for a facility with its own private roads or track.
Is There Climate Control at the Facility?
Climate control is essential. Simply keeping a car indoors is not enough to prevent problems caused by damp or humidity. Some form of climate control really is the minimum of what you should expect from classic car storage.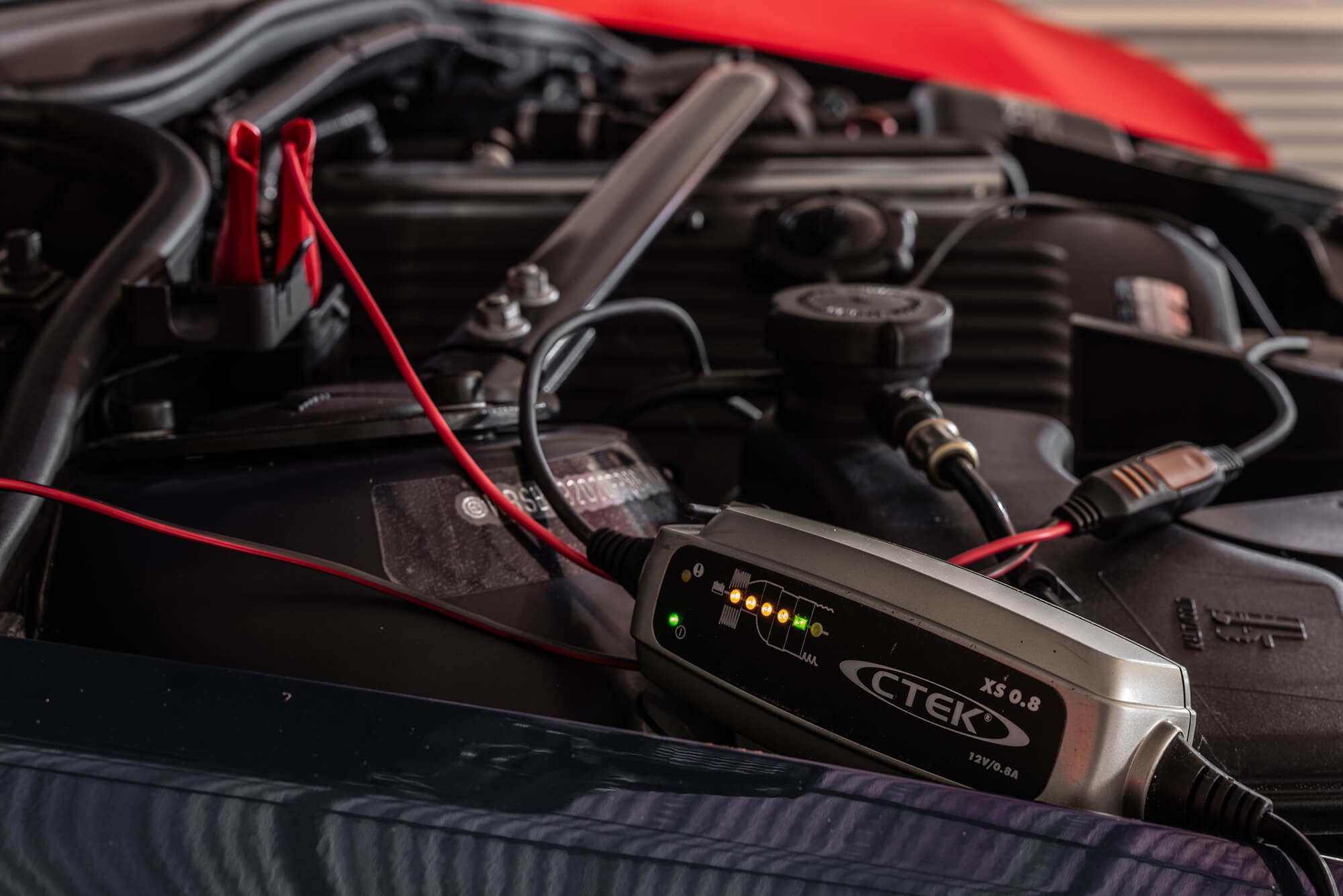 Will My Car Be Kept on a Trickle Charge?
If you want to keep your classic car in a usable condition, a trickle charge is a must. For example, at Ecurie137, many of our customers like to collect their cars at short notice, and expect them to be driveable. By keeping the batteries on a low-voltage charge, we ensure that the car is always ready to go.
Does the Storage Facility Offer Bespoke Packages?
As standard, you want climate control, 24-hour security monitoring, trickle charge and tyre roll. However, you want to add a few extra services to your storage package: is this possible?
Many vehicle storage facilities offer a menu of additional services. This can range from valeting to taking the car for its MOT. Ideally, you want a facility that treats your car individually. No two classic cars are identical, and neither are owners' needs. If the facility has a one-size-fits-all approach, they don't understand classic cars. Reverse out, immediately.
Do You Offer a Run-Out Service?
The combination of trickle charge, tyre roll and a climate-controlled environment will prevent the biggest problems associated with storing a car. However, the occasional drive will keep the engine lubricated, and give the car-sitters a good chance to check everything's in working order.
If your car isn't legally allowed on the highway, check that the storage facility has private land. It's also worth checking what happens after the vehicle's been driven, to make sure no salt deposits are left on the car.
Have a chat with whoever will be driving your car, to make sure you feel comfortable at the thought of them at the wheel, and also to advise them of any quirks. Speaking from experience, both owner and staff really enjoy these conversations immensely…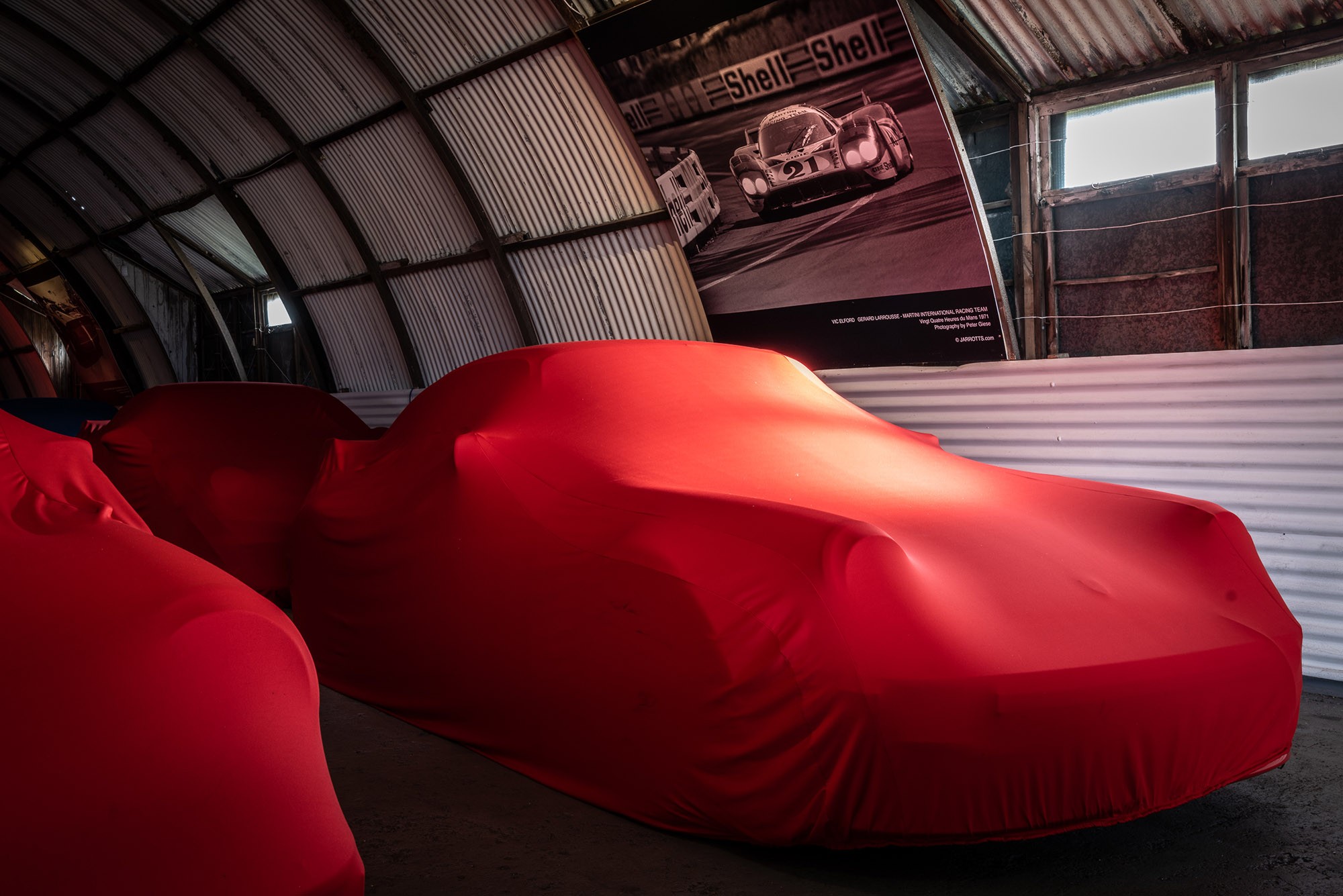 Are the Cars Stored Under Covers?
Even in a dry, climate-controlled environment, most cars are best stored under covers. This prevents any other debris (such as dust) from contaminating the car. Bespoke or semi-tailored covers are the best, and they must be made from a breathable material. Ask what covers the storage facility uses, or if it's possible to bring your own.
Does the Classic Car Storage Facility Offer a Collection and Delivery Service?
This isn't a dealbreaker for everyone; however we've certainly found that our customers appreciate this. This is especially useful if you're booking short-term storage, such as for a holiday. Some facilities actually provide the full holiday storage package, including airport transfers.
What About the Car's Interior? Will That Be Maintained?
Most vehicle storage facilities should offer valeting services as an extra. Find out what this entails, what products they will be using, and what the extra charge is. If you know when you'll next be collecting your car, book an interior clean in advance.
My Car Is Due Its MOT, Can the Facility Manage This?
If you're storing your car long-term, it's likely that it will need its MOT during this period. Ideally, the storage facility can manage this for you for an extra fee.
If they can do it, great. However, there are a few things to check first. Does the facility use an MOT centre that specialises in classic and vintage cars? If it doesn't, our advice is to arrange the MOT yourself (or find a storage place that's more in tune with classic vehicles…).
Will the staff at the storage facility check the car first? If they do, and pick up on some basic and solvable fails, this will save you the expense of a retest. Will a member of the facility's team stay with the car throughout the MOT? The answer to this has to be yes.
On its return to the storage facility, will the car be washed and checked over after its little jaunt? As classic car owners ourselves, we'd prefer this to happen immediately, even before we're phoned with the outcome.
What About Insurance for Classic Car Storage?
You'll need to maintain your own car insurance, even if you've declared it SORN, as this is a legal requirement. But what about the facility's own insurance? Check with them what's covered during your car's stay, and you'll also need to know what level of cover anyone driving your car will have.
Do I Need To Book In Advance?
This should possibly be one of your first questions - after all, what's the point in finding the perfect place only to be told it's fully booked? However, if you're looking at long-term storage rather than, say, a holiday unit, it may be worth waiting a few more weeks to book into the perfect place. If you have a good feeling about the facility and trust the team there, you may decide to wait a while.
Some facilities offer a winter storage service. This is an excellent option if you want your vintage soft top to enjoy a safe, cosy spot during the colder, wetter months. If you want this service, book well in advance. If you're not specifically winterising your car, but your storage period falls during this period, bear in mind that the facility will be busier.
And Now the Big One… Do the Staff Really, Really Love Cars?
Don't underestimate how important this is. A true petrolhead will love your car with a passion, and care for it as if it's their own. You'll also have some fantastic conversations with them when it's time to collect your car.
And in answer to this one, yes, we do. All the team at Ecurie137 are genuine enthusiasts, raised in garages and workshops, and we all treat it as an absolute privilege to take care of these beautiful motors.
To find out more about classic car storage at Ecurie137, please get in touch with us. We'd love to hear more about your vehicle, and we can work together to come up with the perfect storage plan.
Posted under Guides Wed, 17th Aug 2022